Dentists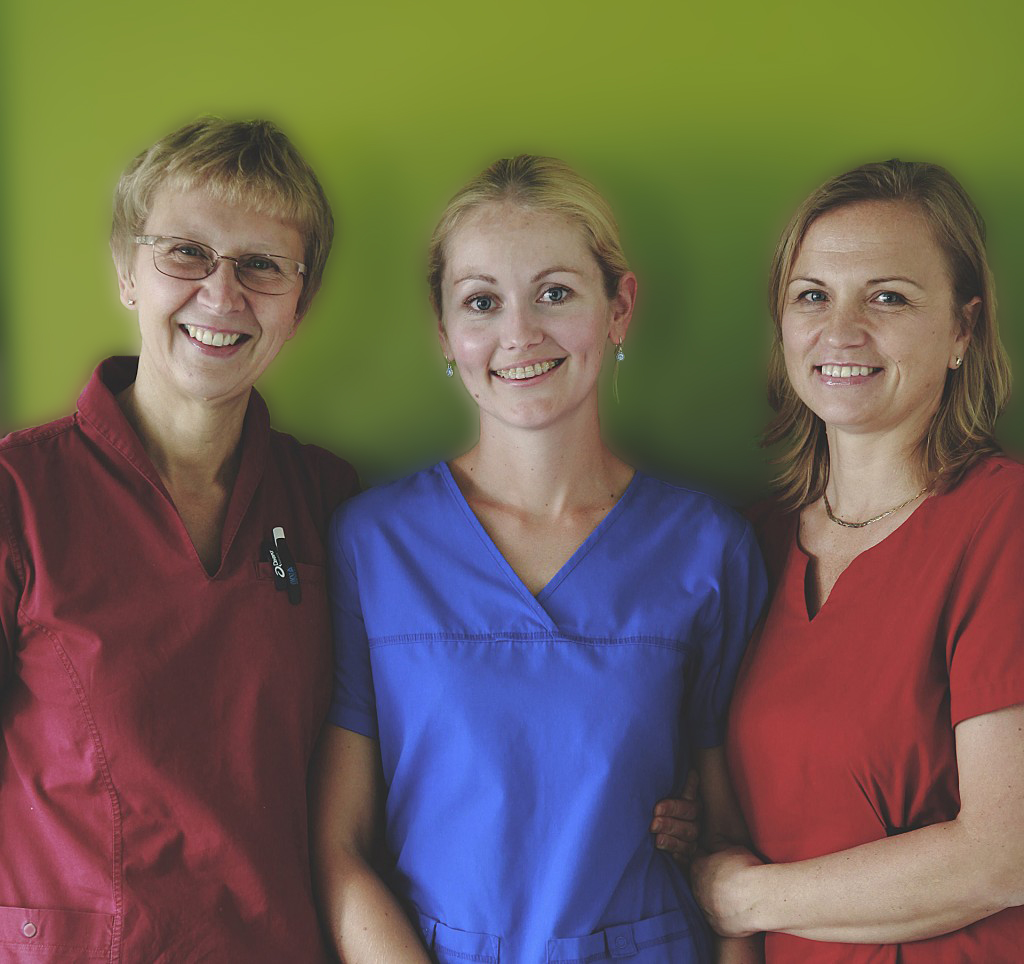 Our dentists: Eve, Pirjo, Kristi
Dr Kristi Otti – I am a dentist, who likes to regard the patient as a whole. I believe that teeth and everything related to them is only one part of a person as a whole. Figuratively speaking this means that even a small cavity in a tooth has developed for some specific reason, signifying more than a random health problem. It is just important to know how to receive the message, understand it and thereafter get to action. I help the patients to do just that. By discussing and acting together it is always easier to find the reason for the tooth problem.
dr Eve Aavik – I think that all of us need healthy teeth for a full life. Yet a person in their entirety is something much more than merely teeth. In my work, in addition to treating teeth, I also have to understand the patient's anxiety and worries, listen to them and calm them.
It makes me happy when patients leave satisfied and happy. A patient should still understand that most of all they have to take care of their teeth themselves. Only then can our cooperation be fruitful and a beautiful smile the result!
dr Pirjo Talvoja (Suviorg) – I graduated from the University of Tartu and have been working as a dentist since 2008. I most like to do aesthetic and prosthetic dentistry, often also taking part in related trainings. Both very young as well as patients of a more respectable age value my professionalism and friendliness highly. In my spare time I do recreational sport, read and travel.